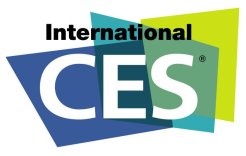 At their press conference yesterday at the
CES
event and sporting the support of investor, famous actor Michael Douglas,
XStreamHD
spoke out about a network service that should make it a strong challenger in the direct-only HD provider arena.
The XStreamHD wil deliver full
1080p
HD video in either
MPEG-2
or MPEG-4/H.264 and lossless audio in 7.1 channels.
With an introductory price of only $399 USD for the server and the receiver box., users will get movies, games, music and other content through 4 seperate video streams and a "virtual personal library that personalizes content to your tastes Pandora-style." The unit also has storage up to 500GB meaning space wont run out anytime soon. The unit also has a
DVD/DVR
and "an embedded PBX connector for your VoIP enjoyment, which means that you could call other users who have XstreamHD for free."
The only catch is to use the service you must set up a small satellite outside your home which will receive content sent to your XStreamHD Media Server. After that, any DLNA device, such as a digital TV, will be able to access the box and play the content.
Despite its amazing feature set, there have been critics of the business model used. The company plans to ship the server by the end of 2008 but has yet to sign any deals with content providers. There has also been no service pricing determined yet, leaving a large unknown for the service.
Source:
Wired