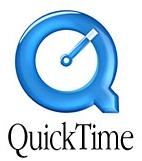 Yet another security flaw in how
Apple
's
QuickTime
software handles the
Real Time Streaming Protocol (RTSP)
has been revealed. If exploited by a malicious user, it is possible to run arbitrary code on a victim's computer. This flaw affects fully patched
QuickTime
version 7.3.1, running on Windows and possibly Mac OS X. It bares some resemblance to the QuickTime RTSP flaw reported in December.
Discovery of the latest flaw is credited to
Luigi Auriemma
, who has posted a concept exploit on his site.
"For exploiting this vulnerability is only needed that an user follows a rtsp:// link, if the port 554 of the server is closed QuickTime will automatically change the transport and will try the HTTP protocol on port 80, the 404 error message of the server (other error numbers are valid too) will be visualized in the LCD-like screen,"
Auriemma wrote.
Source:
News.com