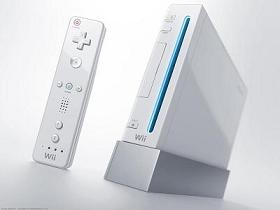 Nintendo
's effort to make the
Wii
console an exercise and fitness accessory is paying off in the company's home market of Japan. The
Wii Fit
title, unveiled at the
E3 Expo
in 2007, consists of a wireless balance board that uses pressure sensors to judge a player's movement while playing games like hopscotch, ski-jumping or 'chase the doughnut'.
The controller for the Wii is already seen to demand more physical activity from a player than any other home console (excluding add-ons like a Dance Dance Revolution mat) on most games, and the extra Wii Fit accessory just pushes the bar a little bit higher. The company is attempting to attract more than the traditional gamer to the Wii console, and this extra piece of hardware is just another way to re-enforce that effort.
Following its launch in Japan at the beginning of December, it has gone on to sell 1 million units, which is a good indication of how it may perform in other territories. However, Nintendo does not have complete overseas sales plans for Wii Fit just yet.
Source:
Reg Hardware