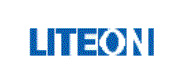 Large Taiwanese-based
LED
makers Everlight Electronics, Lite-On Technology, Bright LED Electronics, and Unity Opto Technology have said that their revenues dropped in December but that annual revenue for the year 2007 was up on average, 19 to 39 percent. The manufacturers also expected growth of 30-50 percent in 2008.
Lite-on ranked as the top LED maker for the year with related revenues reaching NT$10.6 billion ($326 million USD. The company predicted 2008 revenue to increase 40 percent.
Revenue was up on strong demand for SMD LEDs used in panel backlighting.
Source:
Digitimes