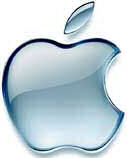 The only thing that is known for sure about this year's upcoming
Macworld Expo
is that it most likely won't be nearly as interesting at last year's.
Apple Inc.
CEO
Steve Jobs
caused quite a stir in the mobile phone market by unveiling the
iPhone
, a touch-screen phone that could play music, video and could be used to browse the net among other great features. Like or dislike the iPhone, it has been a success and it put the Macworld Expo of 2007 in the books.
So what is expected from Apple this year? This is one of the most secretive companies in the business, so it generates quite a lot of rumors and speculation in the weeks before events or expected announcements. We previously reported that Apple may be offering Macs with
Blu-ray
drives, with the
Mac Pro
workstation rumored to be the first with Blu-ray.
The company is likely to announce movie rentals for the
iTunes
download store at Macworld. The expected cost will be $3.99 for 24 hours, a common offer in competing services. Apple has reportedly secured deals with 20th Century Fox and Disney studios, and may be close to signing deals with Warner Bros. and Paramount.
AT&T
already announced that a 3G iPhone -- which would provide faster data connections for the device than the currently available models -- is set for 2008. Apple just might have something to say, but unlikely something to show, to backup AT&T's claims. Apple is also rumored to show off a
"MacBook Mini"
, an ultra-portable notebook that weighs between 2 and 4 pounds.
Maybe all of the above will be present, maybe none. Maybe Apple will show off something new, like an
iPhone Nano
, or completely surprise everyone. It wouldn't be the first time.
Source:
Yahoo (AP)