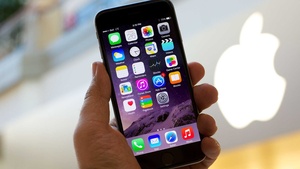 Apple
and
China Mobile
have called off all talks for a Chinese launch of the popular
iPhone
device, meaning the phone will not be hitting China anytime soon.
China Mobile has an outstanding 350 million subscribers and the two companies had been in talks since November. Talks broke down to due Apple's want of revenue sharing with any deal. The figure Apple wanted was apparently too high.


"It's not a surprise. China Mobile doesn't want to share its non-voice revenue,"
said Duncan Clark, chairman of
BDA
China, a Beijing-based telecoms research consultancy.
"The two have very strong egos and, as in any relationship, that often doesn't work."

"Our parent has terminated talks with Apple over the iPhone,"
a China Mobile added.
The iPhone has been a hot selling device in the US as well as in Europe and Apple expects the growth to continue despite this latest setback.
Source:
Yahoo