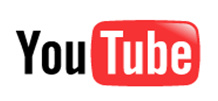 According to reports today
the extremely popular video sharing site
YouTube
has been banned in Turkey because of clips that allegedly insult the country's founder.
This situation marks the second time Turkey has banned the site and for the same reason. It is actually illegal to insult the national icon, Mustafa Kemal Ataturk and Turkish courts have deemed twice that YouTube left clips up that insulted him.
In March 2007, the site was banned for two days in Turkey until offending videos were taken down.
Turkey is not the first country to
block
YouTube however. Last year the Thai government blocked access to the popular site for 4 months because of clips the government deemed "offensive" towards the Thai monarch King Bhumibol Adulyadej. In Morocco, access was blocked in early May after videos were posted that were "critical of Morocco's treatment of the people of Western Sahara, a territory that Morocco took control of in 1975." The Moroccan government never officially spoke of the ban and called it a "technical glitch" that only affected YouTube.