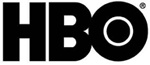 In a move over a year in the making,
HBO
has announced that it will begin trials of its online video service, dubbed
HBO
On Broadband. The service will be tested in two different Wisconsin markets - Green Bay and Milwaukee - and be available only to those who subscribe to both
HBO
and
broadband internet
from the same cable television provider.
The offering has been planned since at least 2006, but has been slow getting out of the gate because of the
HBO's
concerns about harming their relationship with
cable providers
, who would no doubt not be happy to have
HBO
essentially bypassing them to service customers. For now there will be no additional cost, beyond what consumers are already paying for
HBO
, to access the content.
"It encourages customers to take our bundle and keep it,"
says Peter Stern
, executive VP at
Time Warner Cable
, which says 365,000 Wisconsin customers will have access to the new service.
Much like other
online Video On Demand
services from television networks and stations,
HBO
On Broadband will allow customers to download current content to their computer and keep it for a limited amount of time for playback.
Variety
is reporting the amount of time a show may be kept as
a few weeks
.
Apparently
HBO
isn't in any great hurry to rush into online VOD, which should be good for customers. Rather, they've said they'll roll it out to a few markets at a time in a way that
HBO
co-prexy Eric Kessler, who oversees the new platform,
says
should be
"similar to the one executed on the successful introduction of HBO On Demand."
He added,
"This will create value for our distribution partners, our subscribers and the HBO brand,"
Of course, if you subscribe to
HBO
through a
satellite service
or don't get your broadband internet through your local cable provider it doesn't really add anything for you, which is no doubt what the cable companies like about it.