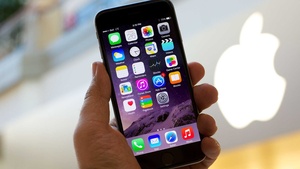 The large Taiwanese handset manufacturer
HTC
has
finally released its sales report for 2007
and it seems their
Apple iPhone
rival, the
HTC Touch
, is selling pretty well.
The Touch and
Touch Dual
run on
Windows Mobile 6
and use the same touch interface as Apple's iPhone. Because of its use of WM6, the Touch has been better suited for corporate and business accounts and it has showed.
At the
Macworld event last week
, Steve Jobs noted that his company had sold 4 million iPhones worldwide since its launch. HTC reported that it had sold 2 million Touch phones and in total "the company reported sales of 11.8 million handsets, 12% more than it had sold in 2006, garnering 12% more revenue as a result."
It is good to see strong competition and with the
LG Voyager
now in retail stores 2008 should be interesting to watch.