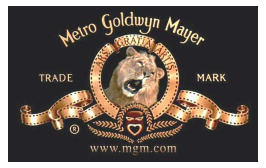 In an announcement by
Metro-Goldwyn-Mayer Studios Inc. (MGM)
, the company has secured carriage for its MGM HD channel on
Verizon
's
FiOS TV
service, bringing feature film hits from the MGM library to Verizon FiOS TV subscriber households in full high definition splendor.
"
The response to the MGM HD Channel, even in today's crowded and challenging marketplace, has been very encouraging, especially as consumers validate our belief that HDTV owners value movies along with sports as HD's greatest viewing proposition,
" said Douglas A. Lee,
Executive Vice President of Worldwide Digital Media for Metro-Goldwyn-Mayer. "
We are one of the only services available 24/7 in full 1080i HD.
"
MGM HD will be rolled out in late 2008 across all of the Verizon FiOS TV systems including California, Delaware, Florida, Indiana, Maryland, Massachusetts, New Jersey, New York, Oregon, Pennsylvania, Rhode Island, Texas and Virginia.
Backed by the world's largest modern film library, consisting of more than 4,100 film titles and winner of 209 Academy Awards(R), MGM HD has a distinct advantage over the competition in the expanding HD marketplace. In addition to classic MGM theatrical hits, MGM HD will be the ultimate resource for serious movie fans, offering viewers an array of original programming and new content.