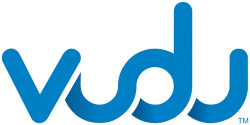 Effective immediately
Vudu
will drop the price of its video-on-demand
Set-Top Box
by as much as 25 percent to battle with the recent resurgence of interest in rival
AppleTV
. Down from its original asking price of $399, Vudu can be had for a scant $295. Any customers that have purchased the set-top box in the past 30 days are also eligible for a $100 movie credit by contacting the company's customer support line.
When Vudu was initially released in September of 2007, it had distinctive advantages over AppleTV. Such features as movie downloads that didn't require a PC to be attached, instant-on playback, high quality video and content from major movie studios gave AppleTV a lot to live up to. Steve Jobs, in his keynote address listed a few features that have apparently made Vudu a little concerned about its competitors.

Apple had promised to match all of the features on the Vudu box as well as slash the price of the 40Gb model to $229 and the 160Gb model came down to $329. Both units were $299 and $399 respectively. In addition, the Apple unit can access the likes of YouTube and stream media from any networked PC in your home directly to your television.