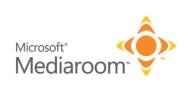 On Tuesday
Microsoft
reached and agreement with South Korean firms
Daum Communications Corp.
and
Celrun
to
establish IPTV service
in that country.
Daum
will be supplying content for viewing on Celrun's set-top boxes from
Microsoft's
MediaRoom IPTV solution
. Microsoft will also be responsible for marketing beyond South Korean's borders.
Daum spokeswoman Park Hyun-Jung told
AFP
"The deal is part of our preparations to launch the IPTV service following the recent passage of a related bill in parliament."
She added
"We aim to start the VOD service in the second quarter of this year when the joint venture is formally launched."
According to Park
Daum
is predicting 16 million South Korean
IPTV viewers
by 2011.