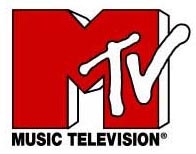 Sony
Computer Entertainment America (SCEA) will be
selling programming licensed from MTV
on
UMD
for the PlayStation Portable
(PSP). The
MTV
programming includes episodes of 'Beavis and Butthead', 'Jackass', 'Wildboyz', 'Viva La Bam', and 'Aeon Flux'. Titles will sell for $14.99.
"This collaboration with MTV is a key first step in meeting the needs of our consumers who are utilizing PSP as a video player more than ever and are thirsting for more content, particularly short-form videos,"
said Phil Rosenberg, senior VP of sales and business development at SCEA.
"MTV's programming is hugely popular, and SCEA can utilize our internal resources to appropriately manage the publishing and distribution of these hit shows on UMD. This demonstrates our commitment to supporting the UMD video format by delivering what consumers want to watch at the right price. SCEA will continue to license movie, TV and other video content."
"Our viewers consistently choose to experience our programming on a number of platforms, and the PSP is a particularly well-loved device among our audience,"
said Paul DeGooyer, senior VP of home entertainment, games and music for
MTV Networks'
Music and Logo Group.
"We're very pleased that PSP users will be able to watch their favorite MTV shows when they are on the go."