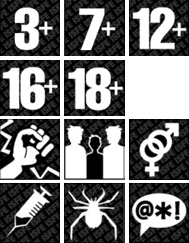 Finnish Christian Democratic Party
wants preliminary inspection
for video games. However, even though video games are not included in the Finnish law describing obligatory preliminary inspections, each of the games
go through the PEGI (Pan European Game Information) classification
.
PEGI
was designed in collaboration between game studios, child welfare, and other corresponding organizations.
In a recent winter assembly the Finnish CDP parliamentary faction brought up the necessity of censorship and preliminary inspection of video games. Not long after Finnish Games and Multimedia Association (FIGMA) responded that the inspections are already taken care of even though the law doesn't require it. The Christian Democrats also wish for more accurate and detailed descriptions about possible violence and erotic content in video game packaging.

FIGMA also added that another, a national, examination would "decrease the number of released games, cause delays in release schedules, and increase the price of video games." The association also mentions that this would most likely give consumers a reason to buy their games outside Finland, which would effectively remove the reason for national control.

PEGI classification divides games into five age categories, 3+, 7+, 12+, 16+ and 18+. Each of the games are rated using a strict form filled by the game studios. The first two categories are inspected if misuse is suspected, the games in the rest of the categories are inspected always. The reviews are made by Netherlands Institute for the Classification of Audio-visual Media (NICAM). The games can also be reviewed by the Finnish Board of Film Classification (VET) if either the board or the importer finds it necessary.