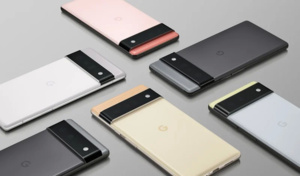 Google is expected to release new Pixel smartphones later this fall, and while that is still the case, we've already got some looks at the new devices.

The search giant seems to be anxious to show of their new phones that come with a brand new design as well as a first ever Google-designed mobile system-on-chip inside.

As mentioned, the actual release is still ways off, so this is more of a preview for the devices, probably designed to build hype throughout the late summer and early fall.

In addition to the new design and chip, Google has revamped the naming a little bit. There will be no XL model, although Google is back to producing two distinct Pixel phones. The larger, and better equipped, of the two is called Pixel 6 Pro
Read more...
---