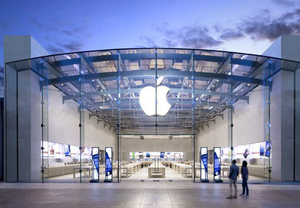 The death of George Floyd in police custody in Minneapolis, Minnesota, has sparked protests around the nation's largest cities against police brutality and racial justice.

Peaceful protests have often turned violent as the sun goes down, and the riots have resulted in both private and public property damage as well as loss of life on the side of the police and protesters.

Perhaps the most often seen image of the riots are police cars on fire and stores being looted. Needless to say that many entrepreneurs and companies have suffered tremendously from looting.

Some companies are, however, better equipped against stealing of their products. One the more targeted brands is Apple but they are also the ones that are prepared for people stealing their very expensive iPhones.
Read more...
---