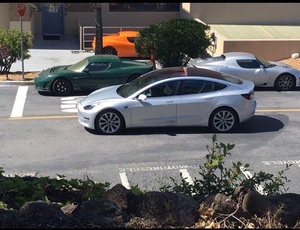 Tesla has announced an update to their Model 3 lineup that wasn't necessarily expected. The company has refreshed the Model 3 with improvements in performance.

It isn't a major rehaul but there are some important improvements under the hood. The price won't be any different, and you won't necessarily even know about the changes unless you take a peak at the specs.

Of the three Model 3 variants the two more expensive ones got improved range as well as slight performance boost in terms of acceleration. The new Model 3 Performance now claims an EPA rating of 319 miles instead of the 299 previously.
Read more...
---