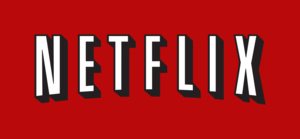 Sharing a Netflix account with a person in a different location is possible and indeed very common, although the company doesn't necessarily enjoy this behavior from their customers.

However, sometimes sharing of accounts happens even without the knowledge or approval of the account owner. Perhaps the Netflix account was logged in to a TV of an ex-partner, or children have shared the passwords with their friends. Occasionally hacked Netflix accounts are also shared online.

The disadvantages of allowing unwanted guests to use your Netflix account are many. Some of the more important reasons include the following. First is the moral quandary; someone else is using a service I pay for. Another one is that the other user can totally mess up the recommendation algorithm, which is important in finding new content that matches your tastes. And thirdly, this is technically against the User Agreement, which can result in the termination of the service.

Fortunately, Netflix has made it easier for users to kick out unwanted guests. One way to do that was always to switch the password. This would result in changing passwords to all legit devices, and now there's a much faster and more convenient way. Netflix mobile app has a feature, which allows the account holder to check which devices have used the Netflix account recently and from which parts of the world.
Read more...
---