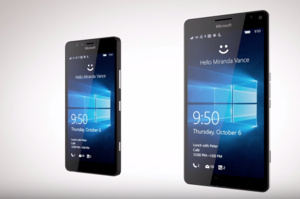 Microsoft made it fairly clear last summer that it's not really interested in Windows phones any more by dropping support from almost all Lumia models. Just days later, IDC's figures revealed why: Windows 10 marketshare was 0.1% in Q1 of 2017 fiscal year.

If that wasn't enough for a proper killing blow, then Windows boss Joe Belfiore made it abundantly clear with his remarks in October.

However, Windows Latest, a site focusing on Windows content as you might imagine, has revealed something very, very interesting. They've noticed that Microsoft's website sells multiple Lumia models currently.

One might think there's probably a mistake, perhaps some kind of accidental rollback in the store section of the website. No, the phones are actually for sale, and according to Microsoft have been for a little bit.

You can find at least Lumia 950 XL, Lumia 950, Lumia 650, Lumia 550, currently costing $499, $399, $199, and $139 respectively.
Read more...
---