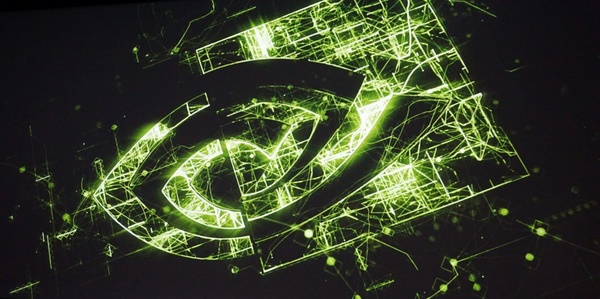 Nvidia released a warning before the final quarterly results, due in two weeks. The company's previous prediction was off by over $1 billion.
On Monday, graphics card manufacturer Nvidia has
released the preliminary financial results
for the second quarter of the current fiscal year. These preliminary results act as a warning for the investors ahead of the final results, and earnings call on August 24.
The revenue of $6.70 billion is a far cry from the company's outlook as consumers wait for the next round of GPUs.
In May, Nvidia predicted the quarter to top $8.10 billion in revenue, which would have been a slight decline from the previous quarter but a major uptick from the year prior. However, expectations weren't met and the stock market responded predictably.
Stock price slid from last week's high of $192 by approximately 10 percent to $172, but bounced back to $178 by the time of NASDAQ closing.
The company's lackluster performance was blamed on Gaming revenue, which did take a tremendous hit. Gaming revenue fell 33 percent year-over-year and nearly halved compared to the previous quarter which had record-breaking revenue for both Gaming and Data Center segments.
In dollar terms, this means an over $1.6 billion blunder from the previous quarter, and just over a $1 billion decline from last year's Q2.
"Our gaming product sell-through projections declined significantly as the quarter progressed. As we expect the macroeconomic conditions affecting sell-through to continue, we took actions with our Gaming partners to adjust channel prices and inventory," said Jensen Huang, founder, and CEO of NVIDIA.
Far gone are the days of the crux of the pandemic, when the graphics cards were selling like hotcakes, if one could get their hands on one, and Nvidia was racking up record profits. Now, after the bubble burst, they've had to turn to sell GPUs at a discount.
However, the pandemic isn't the only factor; consumers aren't as hungry for new graphics cards as they used to be. The company is preparing the launch of a new generation of GPUs, led by the flagship GeForce RTX 4090 Series, slated for release in the coming months.
In addition to explaining the downturn in revenue, the company took it upon itself to assure investors that the strategy will produce revolutionary products in an era that might define the future of computing, i.e. AI.
It is worth noting that the company's single most significant competitor, AMD, reported quarterly results a week ago, and there was no downturn. AMD is now breathing down Nvidia's neck, as it managed to increase revenue a massive 70 percent to $6.55 billion.
The gaming segment was up 32 percent year-over-year to $1.7 billion, also nearly catching up with Nvidia. However, AMD did note that gaming graphics did see a decline which was remedied by a strong performance by "
semi-custom product
sales," aka console chips on PlayStation 5 and Xbox Series S and X.
Nvidia is expected to introduce the new GeForce RTX 4090, which, according to rumors, could be twice as fast as RTX 3090 and offer more than double the fps in Remedy action-adventure Control, later this year to compete with AMD's upcoming RDNA3.