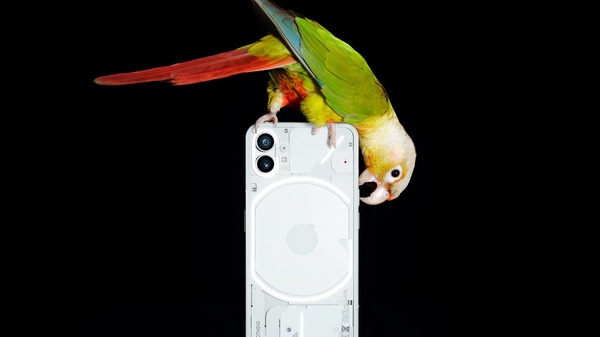 The London-based
technology brand Nothing
, lead by a former OnePlus boss Carl Pei, has announced their second ever product at the Return to Instinct event. The Nothing Phone – or Nothing Phone (1), as they call it – is a mid-range smartphone with some creative, never-before-seen features.
To get the dull specifications out of the way, the phone features a mid-range Snapdragon chip, Snapdragon 778G+, a 6.55 inch Full HD+ panel with 120 Hz refresh rate, 8 or 12 gigabytes of RAM, and 128 or 256 gigabytes of UFS 3.1 storage.
The latter should be a quality sensor for a wide angle camera, and includes support for Samsung's 4-to-1 pixel binning technology. Selfie camera is a single 16 MP Sony IMX471 sensor, nothing to write home about.
Other specs include a 4500 milliamp hour battery that supports both 33-watt wired charging and 15-watt wireless charging. As an environmentally conscious company, Nothing doesn't ship a charger with the phone. Thanks, Apple.
Now to the more interesting stuff.
Distinct Nothing design
The design of the phone, which is the bread and butter of Carl Pei, is something to behold. This specific see-through aesthetic has never been done, and even though there have been some attempts at geeky see-through casings, mostly cringy third-party ones mind you, Nothing has created something original and refreshing.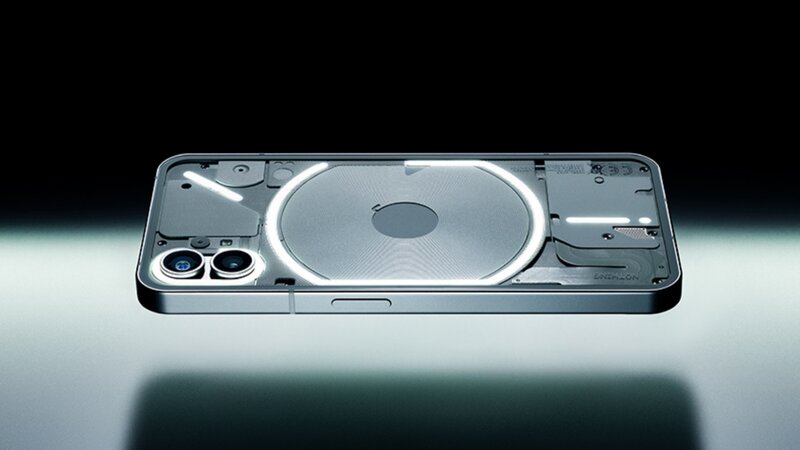 Glyph interface, the programmable lighting arrangement on the back of the phone, can be used to correspond to specific actions. The LEDs light up in the rhythm of your favorite ringtone, give a silent and buzzless notification, or display the stage of your charging battery.
There's a greater promise for this feature, if Nothing keeps developing new Glyph applications, and even giving the keys to third-party developers and users to explore.
The design really speaks for itself, and is something you wouldn't want to hide with a case. It is most definitely a conversation starter.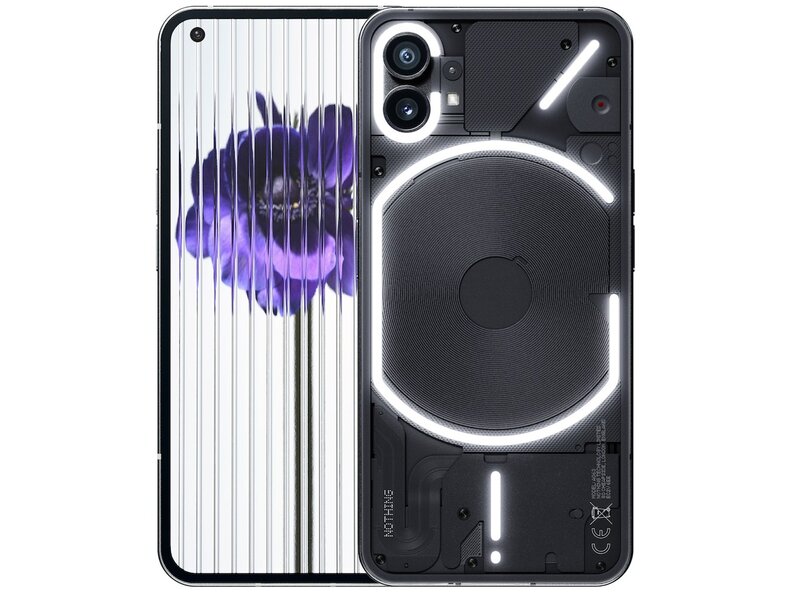 While some of its inner workings are on display due to the see-through back panel, albeit showing mostly painted component cover plates, some things are hidden from sight to compliment the clean aesthetic. The fingerprint sensor is hidden under the display, and even the stereo speakers do not disrupt the symmetrical front panel surrounded with an aluminum frame.
Even the software is untarnished by unnecessary third-party applications, says the company. The experience is provided by a proprietary Nothing OS built upon a pure Android 12. Nothing promises at least four years of security updates and three major Android updates for the device.
The phone's futuristic design will be available in two color options, black and white.
The aforementioned RAM and storage options start in Europe at 499 euros, which is likely to be the U.S. starting price, when Nothing makes it official here in the States hopefully in the coming months if not weeks.