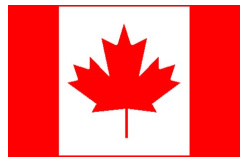 Canada's federal broadcast regulator will begin hearings today on whether or not it will allow two companies to enter into the ring with their own unique over-the-air
HDTV
signals. Toronto businessman John Bitove has proposed to start the first over-the-air high-definition TV network with stations in Canada's eight biggest cities. Another entrant,
Yes TV
, wants a licence to operate a station for the Toronto market.
The proposals have drawn considerably unfavorable opposition from television's big players such as CTV and Global, which state they are gearing up for the advent of HDTV and believe they are already facing hard times with acquiring the correct advertising schedules for a profitable market.

If successful, the Bitove HDTV operation would represent the first time a network was born into existence from nothing, without a series of pre-existing stations or acquisitions bonded together. Bitove's proposed network would offer English-language HDTV free of charge in Vancouver, Edmonton, Calgary, Winnipeg, Toronto, Ottawa, Montreal and Halifax.