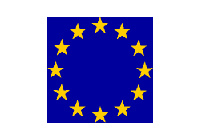 European internal Market Commissioner
Charlie McCreevy
has indicated he will propose longer copyright terms for recordings in the European Union, stating he wanted to bring
"fairness"
into the equation. The record industry has been seeking longer copyright terms in the EU for some time now, complaining that the terms are much shorter than those provided in other major markets.
While performers and producers of music tracks enjoy 95 years of protection in the United States, the term in the European Union sits at 50 years. The position taken by those seeking a longer term claims there is no justification for this difference, especially at a time when the Internet is a promising new platform to market early recordings.

"This is great news for thousands of musicians and we are especially delighted that the Commission has acted to benefit session musicians. We are indebted to our friends and colleagues across the music industry for their ongoing support in achieving this most welcome of outcomes. This is a clear sign that the music community working together has a powerful voice," John F Smith, President, International Federation of Musicians (FIM), said.