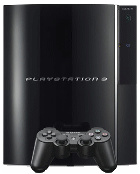 According to the NPD Group
, year-over-years sales for the US videogame market fell 6 percent to $1.18 billion USD for January 2008.
Software sales for the month increased 11 percent however, to $610.6 million USD, but NPD's Anita Frazier attributed that increase mainly to higher prices, such as the expensive "Guitar Hero" and "Rock Band" bundles that both sold very well.
Hardware sales were down a hefty 25 percent to $377.8 million USD with the
Nintendo Wii
leading the
Pack
again with sales of 274,000 units. Notably though, the
Sony PlayStation 3
took second place with 269,000 units sold, placing it just ahead of the
Hardware sales were down 25 per cent to USD 377.8 million, with the Wii once again leading the pack with sales of the
PS2
(264,000) and the
Microsoft Xbox 360
(230,000).
"Based on this month's results, software sales are off to a fantastic start," said Frazier. "Accessories are also very hot, so the industry looks to be pretty healthy out the gate."