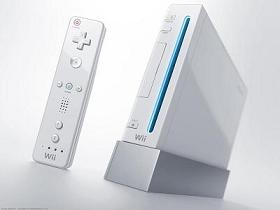 According to
market research commission by iSuppli
,
Nintendo
's
Wii
console will reach 18 million sales globally by the end of 2008, jumping from its 2007 figure of 18 million. If
iSuppli
's figures are correct, it would put a decent gap between the Wii console and the projected 25.7 million units for the
Xbox 360
console (by end of 2008).
The Wii is no stranger to popularity, being present in 3.2 million homes by the end of 2006 and then jumping to 18 million a year later. According to iSuppli however, the Xbox 360 managed to retain a lead as the console in most homes by the end of 2007 with 18.2 million units.
Suffering from a shaky first year in the generation, the
PlayStation 3 (PS3)
lagged behind at 10.3 million by the end of 2007, having sold 1.8 million in its short time on the market at the end of 2006. iSuppli's report did not mention any other games hardware.
The report cited the low price of the Wii console, bundled with its ability to attract more than traditional gamers and its innovative gameplay as the reasons for its predicted continued success. It is competing with two systems that have focused more on high-performance hardware to produce the generation's best GFX experience and also double as home entertainment hubs amongst more attractive features.