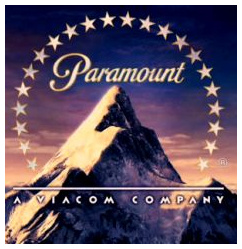 Microsoft and Paramount have announced
a new partnership in which the movie studio will offer films via the
Live Video Store
beginning on February 19th.
The first
Title
to hit the service will be the blockbuster "Transformers" and new and existing titles will continue to trickle in. New titles from
Warner Bros.
will also be hitting the service including Beowulf, and The Assassination of Jesse James.


"We're very excited to announce this new relationship,"
Paramount's Alex Carlos added.
"We have lots of great content that fits this demographic. We're excited about digital distribution, especially being on a platform as elegant as Xbox 360."
And Robin Burrowes, Xbox Live UK marketing manager, continued,
"This announcement gives our Video Store customers in the UK an even greater choice of entertainment, with a great level of HD movie quality, as always."
The store launched in the UK in December and allows users to purchase digital downloads of
Standard Definition
or
High Definition
movies. You have two weeks to watch the content or 24 hours to finish it after you've begun watching.
Each title will cost 250 Microsoft Points for
SD
and 380 Microsoft Points for HD.
The full list of titles are as follows:


Transformers (SD and HD)
Goodbye Bafana (SD and HD)
Intersection (SD only)
Primal Fear (SD only)
Clear and Present Danger (SD only)
Naked Gun 2 & 1/2: The Smell of Fear (SD only)
Naked Gun 33 & 1/3 (SD only)
Top Secret! (SD only)
Bug (SD only)
Hardball (SD only)
The Phantom (SD only)
Orange County (SD only)
1408 (SD and HD)
Disturbia (SD and HD)
Hot Rod (SD and HD)
A Mighty Heart (SD and HD)
Heartbreak Kid (SD and HD)
Stardust (SD and HD)
In to the Wild (SD and HD)