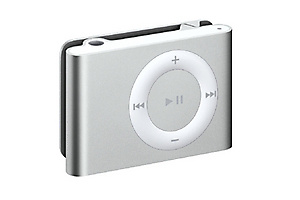 Apple has announced
that they have dropped the price of their popular
iPod Shuffle
model after growth drastically slowed for the last quarter.
The 1GB 2nd Generation Shuffle will now cost a reasonable $49 USD. The company also introduced a 2GB version that will cost $69 USD.
A company statement showed that the player saw slowed growth to 5 percent last quarter, compared to 15 percent for the year and a half preceding it.


"This makes the Shuffle more competitive in terms of a price-capacity ratio,"
NPD Group's Ross Rubin said in an interview from New York.
"While Apple had a good holiday season, the market has been slowing down somewhat."
To date Apple has sold over 140 million iPods, including Shuffles, "classic" iPods, and the new Touch model.