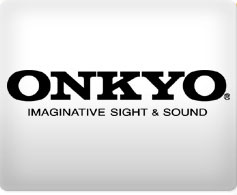 The high-end electronics maker
Onkyo
has also announced that it will be ending support for HD DVD
and stopping all production of
HD
DVD
players.
Although a couple of companies have
recently decided to continue their support for
HD DVD
players Onkyo clearly felt differently following
Toshiba's recent decision to end support for HD DVD
.
"As Onkyo manufactures HD DVD players with core parts supplied by Toshiba,"
Onkyo's statement read,
"it will be difficult for Onkyo to continue its further development and production of HD DVD players."
Any future HD products will be made for
Blu-ray
, says the company, but it will offer full support for all its HD DVD products including after-sales service.