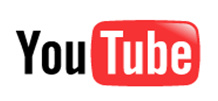 Just 3 days after it blocked access
to the popular video sharing site,
Pakistani officials have lifted the ban on YouTube
, citing that the "anti-Islamic" video clips had been removed.
The so-called "anti-Islamic" clips were trailers for an upcoming movie by the Dutch lawmaker Geert Wilder. The movie allegedly will show Islam as a fascist religion and that has proven to incite violence, especially towards women.

The Pakistan Telecommunication Authority (PTA) issued notices to all 70 Pakistani ISPs telling them to ban access to the site, but that ban has since been lifted. As the PTA says, the "totally anti-Quranic... very blasphemous" video has been removed despite the fact that other Wilder clips still remain available.