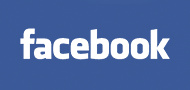 According to the
Financial Times
, online social-networking site
Facebook
has approached the world's largest record companies
about the possibility of opening a music download service. The report cited people familiar with the matter. This comes after
Reuters
recently reported that the big four record companies were talking to
MySpace
about launching an online music service as well.
So far neither Facebook or any of the record companies have commented to news agencies about the FT report. Social networking sites like MySpace, Bebo and Facebook are home to millions of members who use the services on a daily basis. Since they attract all types of users, the target audience is wide and it makes it perfect for music download services.

Using complex tracking software, social networking sites could utilize the mountains of data on their servers to make recommendations to users based on their own profiles and habits on the sites.