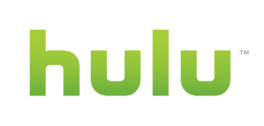 NBCU first announced the venture back in October of 2007
, and now
Hulu
is finally
set to launch tomorrow.
For those unfamiliar, the service is a join venture between NBCU and
News Corp
and will offer free ad-supported TV shows and motion pictures.
The site will offer thousands of free videos from Fox, NBC, and 50 other content providers. Hulu is also in talks with Lionsgate and Warner Bros. to add more content to the Hulu library with those partnerships expected to be announced soon. Notably however, the service has not reached deals yet with CBS or ABC, two major broadcasters.

Hulu went into beta testing in October of last year and has been described as a rival to the much larger YouTube video sharing site. Besides its TV content deals the site also has video licensing deals with the NBA and NHL and will have its content also appear on AOL, MSN, Comcast, MySpace and Yahoo.