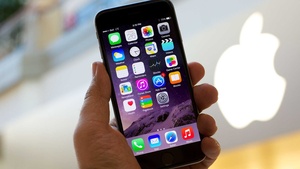 After only four days of being available, the
Apple iPhone SDK
has been downloaded over 100,000 times by developers,
said the company.
A few of the more notable developers that are now working on titles are Electronic Arts, THQ, PopCap, Namco, id Software and Sega.

"Developer reaction to the iPhone SDK has been incredible with more than 100,000 downloads in the first four days," said Philip Schiller, Apple's senior vice VP of Worldwide Product Marketing.

"Also, over one million people have watched the launch video on Apple.com, further demonstrating the incredible interest developers have in creating applications for the iPhone."

The SDK is free for all to download and Apple has also launched the App Store which will allow would-be developers to deliver applications and games directly to iPhone and iPod Touch users.

"The iPhone is the mobile platform game developers have been dreaming of," said Scott Zerby, vice president, of THQ Wireless.

"We're looking at how we can use the iPhone's innovative user interface to create new game experiences for our big brand entertainment partners that consumers love."