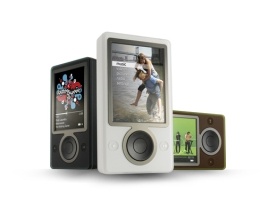 According to the French newspaper Les Echos
,
Microsoft
officials have suggested that a third generation of its popular
Zune
media player is in the works and that a European launch of the player is coming in 2009.
The Zune, available since late 2006, has been a North American-only product so far despite repeated news reports and rumors that a launch in Europe is coming.
The new rumor, fueled by Microsoft France executive François Ruault, says the company will be releasing the Zune in France in 2009.
We will keep you updated.