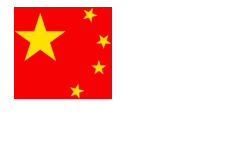 The Chinese government
will be shutting down or "punishing" dozens of video-sharing sites that carry content deemed pornographic, violent or a threat to national security, announced a regulator yesterday. The news comes as China tries to tighten Internet control over the country.
Recently, the Chinese government blocked all access to YouTube
after videos of protests in Tibet surfaced on the site.
The State Administration of Radio, Film and Television, which made the announcement, noted that Tudou.com, China's most popular video-sharing site, was among the sites that was being penalized.
Rules that had taken effect on January 31st ban Chinese sites from posting or distributing online video that "involves national secrets, hurts the reputation of China, disrupts social stability or promotes pornography." With the upcoming Beijing Olympics, the government is hoping to stop any bad media that might tarnish the event.