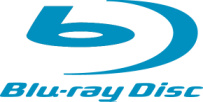 Mitsubishi
has
announced the development of two new
Blu-ray
recorder models that come with a touch-screen remote control. The two new and first models to the
"REAL Blu-ray"
series are the
DVR-BZ200
and the
DVR-BZ100
, housing a 500GB HDD and a 250GB HDD respectively. Along with the normal remote control, Mitsubishi has also thrown in a touch-screen LCD remote control aimed at making the hardware easier to use for owners.
The controller will display necessary buttons on the LCD panel in accordance with the option chosen by the user. The models feature two tuners for each of terrestrial digital, BS digital and 110-degree CS digital broadcasts, and an analog tuner. As such, they can simultaneously record two different broadcast programs in
High Definition
(HD)
For top quality recording, the H.264/AVC format is used and the records support writing to
DVD
media without degrading quality when the
AVCREC
function is used. The models also support recording to and playback back from
SD
cards. The recorders will be first available in May in Japan with currently no suggested retail price.