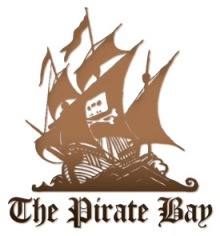 After what the
IFPI
calls a
successful
operation to
Block
The Pirate Bay
in Denmark, they've decided to try to do the same in Sweden. The
IFPI
has decided
to force
Swedish Internet Service Providers to block TPB and other related sites using their landmark "Tele2"-method which is widely considered to be against the EU law. Amongst the ones that received
the letter
was the largest ISP in Sweden,
TeliaSonera
, which has over 100 million subscribers across Europe.
TeliaSonera however has extensive experience on
Blocking
and filtering implementations, and unlike the IFPI they have very strict relationship with what says in the EU law.
"The rules say that we as Internet carriers are not allowed to listen in on what our customers are sending to each other or are talking with each other about. That's something police and prosecutors are allowed to do after a decision has been made about it in court,"
said
Patrik Hiselius
from TeliaSonera.
Anna Hörnlund
, a lawyer for
The Swedish Post and Telecom Agency
, mentioned that it would be impossible to detect piracy without breaking the law on wiretapping. Eavesdropping is allowed only in a case of definitive and very severe crime.
"To get access to this information, there needs to be a crime that is punishable by imprisonment and where a prosecutor believes charges can be made that leads to prison. In those cases, the ISP can hand over the information to the police. I don't know how they think they will get through this by suing the ISP."
According to Patrik Hiselius the problem lies with record companies rather than ISPs whether they block or not. He also gave a hint how to get back on
Track
against piracy,
"The best way to meet the demand for music and film on the Internet would be to make good, simple legal services available with good pricing. The legal sites still have lots of shortcomings when it comes to availability."
---
Get regular news updates from AfterDawn.com by
subscribing to our RSS feeds
using the
Subscribe
button below. If you have been living in a cave for a few years now and don't know how to use RSS feeds, then
Click Here to read a Guide on how to use RSS (and other) feeds
.