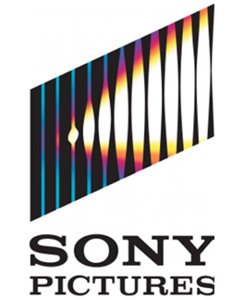 Sony Pictures
launched a new service on Monday called
PIX
that will lead to
full-length movie viewing
on
AT&T
mobile phones soon. The PIX network is a domestic service that will allow viewers to watch selections of videos from the studio's catalog. Movies across all genres will be available and will include added-value material. Titles will be available for up to one month, with films added weekly.
Among the first titles to be offered by
Columbia Pictures
,
Tri-Star
,
ScreenGems
and Sony Pictures Classics are
Bugsy
,
Ghostbusters
,
The Karate Kid
, and
Stand By Me
. Subscribers of AT&T Mobile TV, which is set to launch next month, will be the first to use the PIX network.
"PIX will give viewers their own personal movie theater wherever they take their mobile phones,"
said
Eric Berger
, vice president of mobile entertainment for Sony Pictures Television.
"With an incredible library of quality Hollywood hits, it's a mobile destination channel for convenient, enjoyable entertainment, and the latest offering in SPT's distinctive portfolio of mobile games and video."
Sony is in talks with other studios but has not named any specifically, nor has it mentioned any pricing model for the system. Analysts say the pricing schemes are likely to be set by the carriers themselves, with some opting for a pay-per-use option and some possibly going with an ad-supported free service.
There are some obvious problems that might jump out at consumers however. The screen-size of many mobile phones, or portable media players, is considered by many to be too small to attract an average consumer. Also, PIX is not an on-demand service. Instead it will take a TV-schedule approach with movies, which means that at the times when users are more likely to use the service (commuting etc.) they might end up in the middle of a film or video instead of at the start.
---
Get regular news updates from AfterDawn.com by
subscribing to our RSS feeds
using the
Subscribe
button below. If you have been living in a cave for a few years now and don't know how to use RSS feeds, then
Click Here to read a Guide on how to use RSS (and other) feeds
.