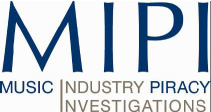 Victoria Police
raided a music retailer in Sydney Road, Brunswick in Melbourne earlier today, seizing thousands of allegedly pirate music CDs and DVDs. The successful raid by Victoria Police marks the launch of
Operation Rein in the Rip Offs
. Police searched the premises and removed five thousand discs openly on sale and extensive burning equipment that was housed in a back room.
This nationwide operation is being spearheaded by
Music Industry Piracy Investigations (MIPI)
and will target unscrupulous retailers across Australia who are blatantly selling pirate music discs and ripping off consumers, songwriters, artists and legitimate music retailers.
"This proactive raid by the Victorian Police signals the start of a national campaign by the Australian music industry to crack down on rogue traders that are damaging the music industry and ripping off consumers by selling pirate music. No matter where they are located, we will find
illegal traders that are selling pirate music and take appropriate enforcement action,"
Sabiene Heindl
, General Manager of
MIPI
, said.
A 35 year old male is currently assisting Victorian Police with their inquiries in relation to today's raid. Criminal penalties for copyright infringement are up to $60,500 and 5 years imprisonment per offense for individuals, and up to $302,500 for corporations.
"Many Australian music retailers are small family run businesses that simply cannot compete with pirates that are selling inferior music product at lower prices. AMRA wholeheartedly supports actions by the Australian music
industry and law enforcement to hold these pirates accountable,"
Ian Harvey
, Executive Director of the
Australian Music Retailers Association (AMRA)
, said.
---
Get regular news updates from AfterDawn.com by
subscribing to our RSS feeds
using the
Subscribe
button below. If you have been living in a cave for a few years now and don't know how to use RSS feeds, then
Click Here to read a Guide on how to use RSS (and other) feeds
.