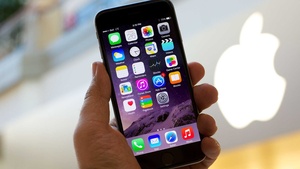 It appears that the Apple iPhone isn't selling as well as hoped in Germany
, and in response
Deutsche Telekom's T-Mobile
arm will be dropping the price of the media device 99 Euros for a promotional
Period
of two months.
The promotional period will begin on April 7th and end on June 30th and is a pretty steep discount from the device's MSRP of 399 Euros. The company does note however that the price drop is only on the 8GB model. There is another catch to the price drop however. "Customers must agree to a monthly calling contract that costs at least 89 euros per month. Those opting for a new "starter" iPhone contract that runs 29 euros per month can purchase the phone for 249 euros during the two month period."
After the price cut, Germany appears to be the first country where the iPhone price has fallen under the Apple suggested price suggesting lackluster sales.
---
Get regular news updates from AfterDawn.com by
subscribing to our RSS feeds
using the
Subscribe
button below. If you have been living in a cave for a few years now and don't know how to use RSS feeds, then
Click Here to read a Guide on how to use RSS (and other) feeds
.