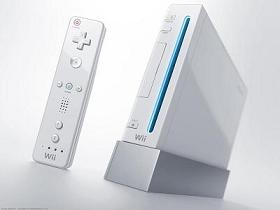 According to
figures released by Enterbrain
, during March,
Nintendo
's
Wii
games console outsold
Sony
's
PlayStation 3 (PS3)
, while the
PlayStation Portable (PSP)
outsold the
DS
handheld for the first time in six months. Nintendo managed to move 265,542 Wii units in the five weeks to March 30th, while Sony sold 81,579 units of the PS3.
Microsoft
's
Xbox 360
console has struggled to gain any momentum in its life so far in Japan. During March, the Xbox 360 sold a weak 13,127 units, keeping it far behind its rivals in the home-console market. As for handhelds, Sony considerably beat Nintendo during March, selling 415,415
PSP
units compared to 255,124
NDS
units.
The strong sales for the PSP in March reflect the chart-topping performance of
Capcom Co Ltd
's
Monster Hunter Freedom 2G
. After a very weak first year, the PlayStation 3 (PS3) has come back swinging since late 2007 following price drops, improved games line-up and possibly the victory of the
Blu-ray
disc format in the next generation
DVD
format war.
---
Get regular news updates from AfterDawn.com by
subscribing to our RSS feeds
using the
Subscribe
button below. If you have been living in a cave for a few years now and don't know how to use RSS feeds, then
Click Here to read a Guide on how to use RSS (and other) feeds
.