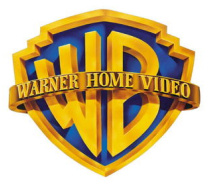 Warner Bros.
announced on Thursday
that several more of its upcoming titles will be available through video-on-demand (VOD) services in the UK around the same time as their
DVD
release dates. The
Assassination of Jesse James by the Coward Robert Ford
and
Beowulf
were available shortly after their DVD release date (1 and 15 days respectively) on
Sky
,
Virgin
,
BT
and
Xbox Live
.
Viewers spend a few pounds to watch a movie as many times as they want within a 24 hour time frame. Warner's UK strategy for VOD mirrors trials in the U.S., Benelux and Nordic regions where spending on DVDs and VOD services rose due to increased cross-promotion and marketing exposure.
Josh Berger
, President and Managing Director of Warner Bros. U.K. said the initiative attempts to meet consumer demands to
"see what they want, how, where and when they want it."
When asked about the quicker availability of VOD after DVD releases,
Gideon Lask
, head of e-commerce at U.K. entertainment retailer HMV, said he agreed with Berger that
"customers should have the opportunity to discover and enjoy content the way they want to ... either through physical purchases or via downloaded content."
---
Get regular news updates from AfterDawn.com by
subscribing to our RSS feeds
using the
Subscribe
button below. If you have been living in a cave for a few years now and don't know how to use RSS feeds, then
Click Here to read a Guide on how to use RSS (and other) feeds
.