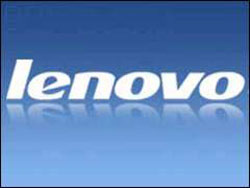 The Lenovo Group has announced
the completion of the sale of its mobile phone handset division to a group of investors. The sale, which was originally announced last week, was finally completed today and marks the end of Lenovo's try in the mobile phone business.
The company, which specializes in desktop and notebook PCs, decided their mobile phone business was a failure and was distracting from the company's core businesses. The deal has been valued at $100 million USD and was approved by shareholders on March 17.
Lenovo's phones were sold mainly in Asia and accounted for $108 million USD in revenue during the quarter ended on Dec. 31, 2007. That small figure only accounted for 2.4 percent of the company's total sales during that
Period
and the total shipments declined by over 30 percent year over year.