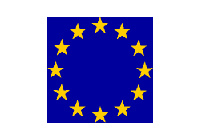 The European Parliament has
rejected
a plan to criminalize file sharing by private individuals, as well as rejecting a proposal to ban repeat copyright abusers from the Internet for their activity. A plenary vote on Thursday resulted in 314 Members of the European Parliament (MEPs) voting in favor of an amendment which scrapped disproportionate measures to protect copyright on the Internet. 297 MEPs voted against the amendment.
"The vote shows that MEPs want to strike a balance between the interests of rights holders and those of consumers, and that big measures like cutting off Internet access shouldn't be used,"
said
Malene Folke Chaucheprat
, a European Parliament spokeswoman. France has already adopted such measures and may seek to push the issue at a European political level when it takes over the six-month rotating presidency of the European Union in the second half of this year.
The
Oliviennes
strategy, which was setup to fight copyright infringement on the Internet in France includes a three strikes approach, taking away the
Right
to have an Internet service account from those caught sharing copyright-protected music three times.
"One badly drafted, rushed through amendment was adopted which is in contradiction to the rest of the text,"
said
Frances Moore
, Executive VP of the
International Federation of the Phonographic Industry (IFPI)
.
"If the aim of the report is to protect creative content, including in the online environment, we should be looking at all options available in the fight against copyright theft. Instead, this amendment suggested discarding certain options before there is even a proper debate,"
an
IFPI
statement read.
---
Get regular news updates from AfterDawn.com by
subscribing to our RSS feeds
using the
Subscribe
button below. If you have been living in a cave for a few years now and don't know how to use RSS feeds, then
Click Here to read a Guide on how to use RSS (and other) feeds
.