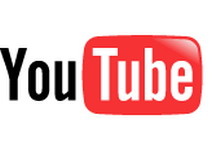 Eight teenage girls who assaulted another girl they had lured into a house before posting a recording of the incident to
YouTube
had done so to gain worldwide exposure. The use of the Internet, and particularly YouTube, which is home to millions of clips uploaded by users, to achieve the goal has opened a debate about how much responsibility sites like YouTube need to take for the content on their servers.
Media experts have stated that sites like YouTube should not get the blame when something like this happens. Furthermore,
Kelly McBride
, the ethics group leader at the
Poynter Institute
, believes this video's existence is a good thing in a way.
"The fact that the video was shot because they were seeking publicity was secondary,"
McBride said.
McBride continued:
"A crime was committed in our community, and if there's a videotape of it, I want some information. That video was incredibly revealing. It told more truth about what happened than any other form of reporting could have told."
On Friday, a judge set bail for each of the defendants at $30,000 while prosecutors said that seven of the girls would be tried as adults for their role in the vicious attack.
"It's absolutely an animalistic attack,"
Sheriff
Grady Judd
said earlier this week.
"They lured her into the home for the express purpose of filming the attack and posting it on the Internet."
The girls now face charges of
kidnapping, battery and witness tampering
. The arrest report describes how one of the girls struck the victim's head several times before slamming it into a wall, knocking her unconscious.
YouTube and owner
Google Inc.
didn't comment on the case, but said that the sites' policy is to remove clips that show someone getting
"hurt, attacked or humiliated.
" YouTube itself is generally exempt from any liability under the law, and the video itself is technically not illegal.
"There is no legal reason this video cannot be shown. It is obviously distasteful, abhorrent what the teenagers did to the victim, but it doesn't really make sense (to ask), 'Should YouTube have taken it down?'"
John Morris
, senior counsel with the
Center for Democracy and Technology
, said.
---
Get regular news updates from AfterDawn.com by
subscribing to our RSS feeds
using the
Subscribe
button below. If you have been living in a cave for a few years now and don't know how to use RSS feeds, then
Click Here to read a Guide on how to use RSS (and other) feeds
.