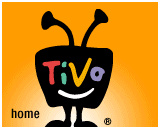 A federal appeals court stated on Friday that it will not re-examine a previous ruling made in favor of
TiVo Inc.
in a patent dispute with
Dish Network Corp.
TiVo
was awarded $94 million to be paid by Dish Network for patent infringement offenses. Today's decision brings TiVo closer to the payout and also provides it leverage to tout in negotiations with other providers who want to use
DVR
technology.
The U.S. Court of Appeals for the Federal Circuit upheld a ruling from a lower court that found DVRs distributed by Dish (formerly
Echostar
) violated a TiVo patent at a software level, while it did overturn the previous ruling that Dish DVRs infringed TiVo's patent at the hardware level.
Dish Network is now preparing to file an appeal with the U.S. Supreme Court while TiVo praised
today's court decision
in a statement.
"Today's ruling brings us closer to resolution of EchoStar's infringement and reconfirms the strength of TiVo's Time Warp patent,"
the statement said.
Dish Network re-assured its customers that the ruling does not affect them because the company had developed and distributed new DVR software.
---
Get regular news updates from AfterDawn.com by
subscribing to our RSS feeds
using the
Subscribe
button below. If you have been living in a cave for a few years now and don't know how to use RSS feeds, then
Click Here to read a Guide on how to use RSS (and other) feeds
.