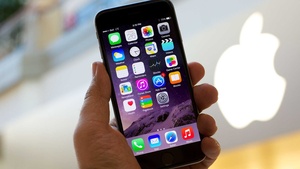 Apple Inc.
and China's largest mobile operator,
China Mobile
, are still not trying to work out a deal over the iPhone since previous talks broke off in January this year. Despite speculation that the two might come to an agreement to get the device
"officially"
into the country, the
Xinhua News Agency
reported that there are
no on-going negotiations
.
"Our door will remain open as long as there is customer demand,"
China Mobile chairman
Wang Jianzhou
told an audience while speaking the 2008
Boao Forum
for Asia.
Talks previously broke down because China Mobile felt that the revenue-sharing model proposed by
Apple
was unfair and excessive. Of course, while official talks have not yet resumed, this hasn't stopped a large amount of people in China from getting an iPhone anyway. Market research firm
In-Stat
reported that as many as 400,000 China Mobile users are already using an iPhone, exposing a flourishing gray market for the device.
An iPhone goes for up to $500 in the United States, which is about double the average monthly salary in China.
"It's not a surprise. China Mobile doesn't want to share its non-voice revenue,"
said
Duncan Clark
, chairman of
BDA China
, a Beijing-based telecoms research consultancy.
"The two have very strong egos and, as in any relationship, that often doesn't work."
Apple
has fought off iPhone unlocking as well as it can but it has been turned into a business for entrepreneurs and an ongoing challenge for intelligent developers and hackers. The lucrative revenue sharing deals
Apple
has signed with providers do not apply if devices are unlocked to use other networks.
---
Get regular news updates from AfterDawn.com by
subscribing to our RSS feeds
using the
Subscribe
button below. If you have been living in a cave for a few years now and don't know how to use RSS feeds, then
Click Here to read a Guide on how to use RSS (and other) feeds
.