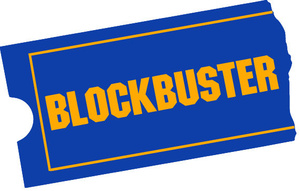 Movie rental giant
Blockbuster
announced on Monday that it has made an offer for struggling consumer electronics retailer
Circuit City
. The second biggest consumer electronics chain in the United States, Circuit City questioned whether or not Blockbuster would be able to finance a deal. Blockbuster said that such a merger would provide a chain to sell electronics products alongside entertainment for them.
Blockbuster Chief Executive
James Keyes
said the offer is supported by board member
Carl Icahn
, who could be a source of financing. The rental chain has struggled to complete in Online rentals with leader Netflix for the past couple of years. Now it wishes to entice Circuit City shareholders for support.
Circuit City has advised shareholders to take no action until the board has had a chance to review the bid appropriately, which would see Blockbuster
paying more than $1 billion for the chain
. Circuit City shares climbed 30 percent in afternoon trading following the announcement.
---
Get regular news updates from AfterDawn.com by
subscribing to our RSS feeds
using the
Subscribe
button below. If you have been living in a cave for a few years now and don't know how to use RSS feeds, then
Click Here to read a Guide on how to use RSS (and other) feeds
.