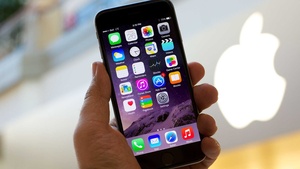 Fring
has developed an application for a variety of mobile phones that allow the owner to use
AIM
,
Google Talk
, MSN,
Skype
,
ICQ
and more, bring VoIP to
"open"
versions of
Apple Inc.
's
iPhone
. It is not just limited to iPhone however, the beta software will work with over 500 devices using the
Symbian S60
operating system or the
Windows Mobile
operating system. It also works with
Sony Ericsson UIQ
Smartphones.
According to the company, the new pre-release version of the software
"is designed to both answer demand from iPhone-owning would-be Fringsters and at the same time enable Fring to learn about user experience, benefit from early feedback, and influence the R&D process of the full release version."
A proper version of he software will be available later this year.
Fring
creates a single integrated contact list
across several networks for a user logged in to the service. It offers PC-style
"presence"
indicators to display the current status set by contacts. The service is free to use but there users may get charged for extra data use, especially if the service is used for voice chat.
The iPhone recently
got a price drop in the UK
. O2 and Carphone Warehouse have dropped the price of the iPhone by GBP£100 in an effort to boost sales of the gadget. The price cut only applies to the 8GB model however, while the 16GB model still sells for a steep £329. The price cuts follow
previous price cuts in Germany
.
---
Get regular news updates from AfterDawn.com by
subscribing to our RSS feeds
using the
Subscribe
button below. If you have been living in a cave for a few years now and don't know how to use RSS feeds, then
Click Here to read a Guide on how to use RSS (and other) feeds
.