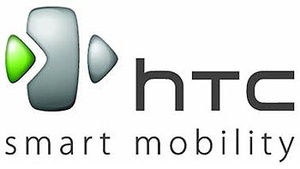 High Tech Computer announced today
that they have developed what they feel is a rival to the
Apple iPhone
. Dubbed the
HTC Touch Diamond
, its a smartphone running
Microsoft Windows Mobile 6.1 Professional
affixed with a touchscreen for one-handed operation. This new smartphone is being touted as HTC's next-generation of the last model which sold upwards of 3 million units in just 10 months after its launch. The new Touch Diamond beats Apple in new technology by upgrading the phone to 3G prior to Apple being able to do so for the iPhone.
Last year, the HTC Touch, the first touchscreen smartphone, launched one month ahead of Apple's iPhone. This phone is expected to hit Europe, Asia and the Middle East in June and North and South America by the second half of the year.
Apple has only just announced its plans for 3G within the iPhone.
The HTC Touch Diamond works on WCDMA (Wideband Code Division Multiple Access) networks and boasts data rates up to 7.2M bits per second due to a
chipset
from
Qualcomm
. HTC's focus on improving touch-screen technology on the Touch Diamond's 2.8-inch, 640 pixel by 480 pixel display shows it could be serious competition for the iPhone. HTC went back to the drawing board and revamped its
TouchFlo
software to give a 3D effect to screen images. Users will be able to access photos, music, messages, e-mail and more on the touch screen. HTC also upgraded the Web browser, which is built on an engine from
Opera
Software. The browser fits the screen, and users can zoom and pan Web sites with one hand. Turn the device sideways, and the view automatically rotates as well. The Touch Diamond includes customized applications for watching YouTube videos and using Google Maps for map and traffic data. The handset has a GPS (Global Positioning System) receiver. The 3.2-megapixel camera with auto-focus allows video-calling.
The phone's only downfall to the iPhone is its microscopic flash storage. Weighing in at a scant 4Gb, the Touch Diamond comes in far behind the 8Gb and 16Gb offerings from Apple. No price has been announced for the phone as of yet.