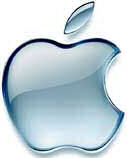 Apple has announced
that they will be settling a pair of class-action lawsuits in Canada stemming from claims that the company misled customers "about the staying power" of the popular
iPod
MP3
players, especially the gradually dwindling battery
life
of first and second generation devices.
According to court documents,
Apple
is offering an online store credit of about $44.75 CAD for those living in Canada that purchased an iPod before June 24, 2004.
To be eligible for the credit, the battery life of your iPod "while continuously playing music — needs to have dropped to five hours or less for the first and second generation of the device and four hours or less for the third generation."
The lead plaintiffs in the case, two iPod owners, claim that the company misrepresented its product by saying it was capable of 10 hours of continual music playback. It is a well known fact that after even the first recharge, iPod battery lives began declining.
A similar case was settled in the US in 2005 and Apple offered a similar settlement as well. $50 USD in store credit or $25 in cash if the battery life has dwindled to a certain threshold.