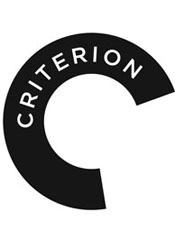 The Criterion Collection, the leading distributor of classic cinema, has announced
that it will begin its
Blu-ray
support this year with at least 13 confirmed titles.
The announcement, through the company's official email newsletter, says that the first releases will hit retail shelves in the Q3 of this year.
The thirteen confirmed titles are 'The Third Man,' 'Bottle Rocket,' 'Chungking Express,' 'The Man Who Fell to Earth,' 'El Norte,' 'The 400 Blows,' 'Gimme Shelter,' 'The Complete Monterey
Pop
,' 'Contempt,' 'Walkabout,' 'For All Mankind,' 'The Wages of Fear,' and the 'The Last Emperor.'
Criterion adds that the new editions will feature
"glorious high-definition picture and sound,"
and all the special and supplement content of their
DVD
cousins.
Another welcome situation is that of price. Criterion says the movies will cost the same as their standard DVD counterparts, a welcome relief from the expensive pricing of current Blu-ray films.