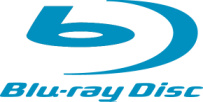 Take this with a grain of salt,
but according to Blu-ray.com
Wal-Mart
has begun selling a $298 USD
Blu-ray
player in select stores, a price over $100 USD lower than current entry-level players.
The site says that the cheaper players are showing up on Wal-Mart store shelves under brand names such as
Magnavox
and
Sylvania
but that they are in reality coming from Japanese manufacturer
Funai
which has been rumored for months to be working on a low-cost Blu-ray player.
Funai is known mainly for manufacturing low cost electronics, which in turn pressures the industry to lower prices for their name brand electronics.
Not much is known about the new players but the site says it supports the
Profile 1.1
BD
standard.
More information as it becomes available.