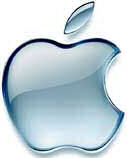 Apple has once again announced
that it is expanding its
iPhone
network to new markets, this time to new markets in Europe, Africa and the Middle East.
Recently the company announced deals for distribution in
Italy
,
Latin America
and
Australia and India
and there still seem to be deals in the works for the popular device.
Orange
the cell phone carrier said it did not want to divulge too much but did say the countries part of the new distribution deal are Belgium, Egypt, Poland, Switzerland, Austria, the Dominican Republic, Jordan, Romania, Slovakia, Senegal, Cameroon, Botswana, Madagascar, Mali, Reunion, Kenya and Mauritius.
Orange, a subsidiary of
France Telecom
has 172 million registered customers over five continents and says that over 120 million are Orange customers.
Analysts have expressed doubt that the iPhone will sell well in Africa and many feel it is a risky move to distribute there. The average income of individuals in many African nations is significantly lower then say, people in European nations and the phone is sometimes even too expensive for those individuals.