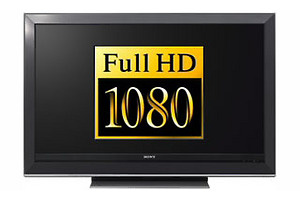 According to data compiled by research firm DisplaySearch,
, global
LCD
TV sales outsold plasma TV sales by a huge 8-to-1 margin for the Q1 2008 and that gap doesn't seem to be getting any smaller anytime soon.
Over 21 million LCD TVs were sold during the timeframe compared to a measly 2.8 million plasma sets, says the report.
The total number of TVs sold during the
period
was 46.1 million, about equal to year-over-year sales for 2007. Overall revenue jumped 8 percent however, to $24.8 billion USD thanks to increasing sales of larger, more expensive LCD and plasma displays.
Aging
CRT
TVs were still the best selling, with 22.1 million sold, with LCD closely behind at 21.1. Plasma and rear projection televisions brought up the rear with 2.8 million and 134,000 sold respectively. Year over year CRT sales were down 21%, LCD up 45%, plasma up 20% and RPTV down 79%.
In terms of brands,
Samsung
led in revenue for the 9th straight quarter, with huge 39 percent year over year growth.